High Shear Dispersing Mixer for Powder and Liquid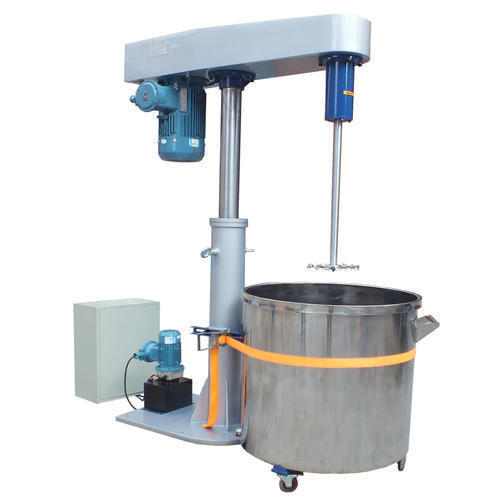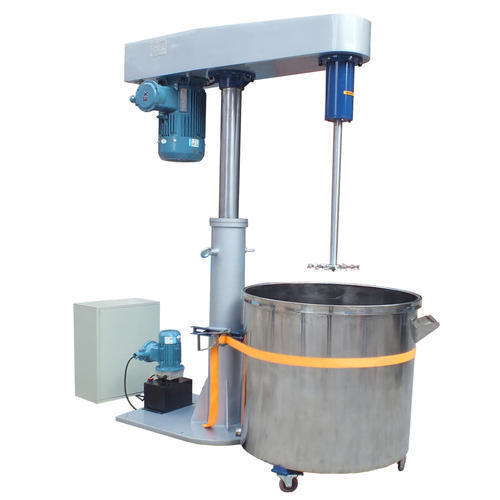 Product Description:
Detail Description
Range of application Dispersion machine, also known as a blender. According to lift form that can be divided into the different hydraulic lift dispersion machine, pneumatic elevation dispersion machine and mechanical lifting dispersion machine. Widely used in the coatings, printing ink, paint, adhesives and other chemical products. This machine by the hydraulic system, main drive, mixing system, steering mechanism, electric cabinet of five parts, each part of the structure is compact, is reasonable. Scattered disc type: flat saw type, three righteousness paddle, dish and other forms.
The main features:
A, dispersion machine adopts stepless speed regulation: with electromagnetic speed control, frequency control of motor speed, such as used for water-based coating and explosion-proof variable frequency speed regulation (such as for oily coating), and other forms. Stepless speed regulation function can fully meet the technological process of different process requirement, can choose according to different stages of process different rotational speed. Powder without additives, the crystal package integrity materials shall not apply to the high demand.
Second, dispersion machine below the dispersion plate is laminar state, different flow velocity of pulp layer diffusion, dispersion effect. High-speed dispersion machine has the hydraulic elevator, 360 degrees of rotation, stepless speed regulation and other functions. Can configure 2-4 containers only at the same time, hydraulic lift travel 1000mm,360 degree rotation function can better meet multi-usage, can in a very short period of time from one shift to another cylinder for homework, dispersion machine greatly improves the work efficiency, but also reduces the manual labor intensity.