Sugar Dissolving Tank Vessel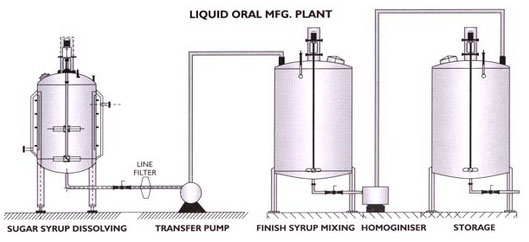 Specifications
Sugar Dissolving Tank also named invert sugar tank, widely apply to food, beverage,dairy products,chemical etc industry.
Sugar Dissolving Tank are mainly suitable for dissolving white granulated sugar, also use to melt milk powder, starch etc powder or granular materials.It also play some functions as stirring,dissolving, heating( or cooling, use tap-water cooling), filtrating( strainer) and others.Fast melting speed, high efficiency, is the one of technology equipment for food, drink productions.

Suger Dissolving Tank prepared for series of advantages like convenient to operate, corrosion resistance, powerful production ability, easy to clean and maintenance. External tank body is the stainless steel which was polished and processed to more bright and smooth of the surface of tank.
Sugar Dissolving Tank Working Principle:
Suger dissolving tank primarily put dissolved materials and cool water(or hot-water) in tank , and then steam inlet inter-layer to reach the effects through heated dissolving.
1. This tank is suitable for melting granularity sugar into syrup,  involve in food industry , pharmaceutical etc. some food as confetti, sprinkles ,  and tablet need to coat sugar , these  will need to sugar melting tank  . Because this product need add syrup into it to polish.
2. Top stirring, bottom discharge hole, easy to operate, convenient for cleaning
3. With four legs as support, it is more stability.
4. It is very popular for use for food industry, pharmaceutical plant and etc.
5. triple -layer, the inner layer is touch materials, the middle layer is heating, and the outer -layer is insulation.
Sugar Dissolving Tank's application:
1.Food process such as juice  ,beverage ,milk and pure water ,sugar so on
2.Pharmaceutic process field
3.Chemical industry 
4.Bio engineering

The detailed design is according to site dimension and technical requirement to design .
Suger Dissolving Tank

Material:

SS304 or SS316L or Duplex stainless or 904L 

Design Pressure:

-1 -10 Bar (g) or ATM B9

Work Temperature:

0-200 °C

Volumes:

50~30000L

Construction :

Vertical type or horizontal 

Jacket type  :

Dimple jacket, full jacket, or coil jacket 

Structure  :

Single layer vessel, vessel with jacket, vessel with jacket and insulation 

Heating or cooling function 

According to the heating or cooling requirement ,

the tank will have jacket for required function 

Optional Motor:

ABB, Siemens, SEW or Indian brand 

Surface Finish:

Mirror Polish or Matt polish or Acid wash&pickling or 2B

Standard components :

Manhole,sight glass , cleaning ball 

Optional components :

Vent filter, Temp. Gauge, display on the gauge directly on the vessel 

Temp sensor PT100, digital display on the control cabinet by instrument 

Temp sensor with control for heating and cooling Level gauge with digital 

display on the control cabinet by instrument Load cell Valves 

Applications:

Wine, Beer Juices Food & Beverage Pharmaceutical Biotechnology & 

Laboratory Medical &Medical Device Chemical Industry Painting Industrial
Dissolving Tank
In the beverage industry, sugar is mostly processed as a watery solution. Therefore, the first step is the production of a standardized sugar syrup. The concentration is between 60 … 67° Brix. Discontinuous and continuous processes are applied in the beverage industry.
Discontinuous process with Dissolving Tank
For discontinuous processes mixers are used, the capacity of which can vary according to the prepared granular sugar quantity. The required quantity of well-tempered dissolving water is provided in the mixer. By means of a pneumatic or mechanical conveyor the granular sugar is fed to the mixer. When the dissolving procedure is finished, the sugar syrup is filtered and pasteurized and then, in a filtered condition, passed on to a buffer tank.
Continuous process with hot/cold dissolving tank
The continuous processes can be divided into cold and hot dissolving procedures. These procedures require a granular sugar silo and a corresponding tank capacity for sugar syrup. Granular sugar and dissolving water are fed to the dissolving tank in the desired ratio. A circulating pump ensures a homogeneous suspension. A partial flow is supplied to the buffer tank, either via a gap filter (cold dissolving) or a pasteurization (hot dissolving) with integrated filtration and de aeration.
Special features of Dissolving Tank:
High, constant product quality
Little wear, i.e. low maintenance requirements

Clean-ability of the system
Melting Tank (dissolving Tank)
Model
Volume
Size
Medium Inlet/outlet
ID
OD
L
H
SDV-1000
1000L
1100
1220
900
2200
40A
SDV-2000
2000L
1350
1470
1000
2600
SDV-4000
4000L
1700
1820
1100
3000
SDV-6000
6000L
1900
2020
1150
3450
SDV-8000
8000L
2100
2220
1300
3700
SDV-10000
10000L
2300
2420
1400
3850
SDV-15000
15000L
2700
2820
1650
4150