Reactor / Pressure Vessel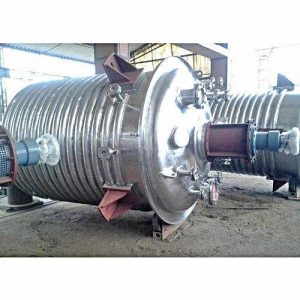 Abster Equipment designer and manufacturer of Reactors & Pressure Vessels custom made for Pharmaceuticals, chemicals, fertilizer, food, petro chemical and other allied industries. Abster Equipment designs and fabricates Pressure vessel & Reactor as per international codes & standards such as ASME, IS and SS etc. We are providing Reactor systems with external and internal coils for heating and cooling applications.
All material procured from reputed suppliers who can deliver material of approved and recognized steel manufacturers with
test certificates to give best quality of Reactor & pressure vessel to end user. DPT/NDT testing methods used to check welding
quality of Pressure vessels & Reactors.
Different types of Reactors manufactured by us:
Limpet coil Reactor
GMP Models
Pressure Vessel
Design Capacity Range:-
Capacity Range: – 0.5KL to 50KL
Pressure Range: – Full Vacuum to 50kg/cm2 g
Temperature Range: – Cryogenic to 350˚c
pressure vessel manufacturer in gujarat
pressure vessel and heat exchanger manufacturer in ahmedabad
pressure vessel manufacturer in india
pressure vessel manufacturer in vadodara
Pressure Vessels, Pressure Vessel Manufacturer
pressure vessel manufacturer in vadodara
pressure vessel manufacturing companies in vadodara
pressure vessel manufacturing companies in vadodara
pressure vessel fabrication company in india