Starch Paste Preparation Kettle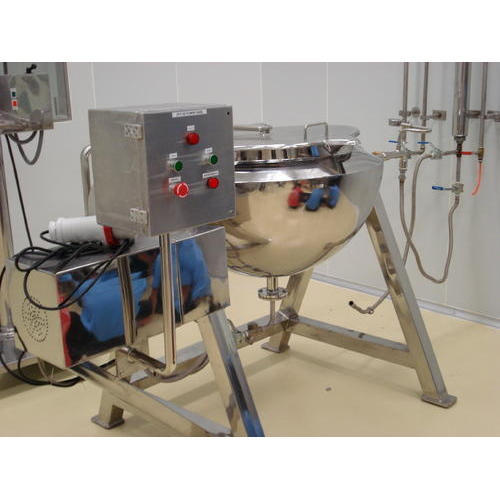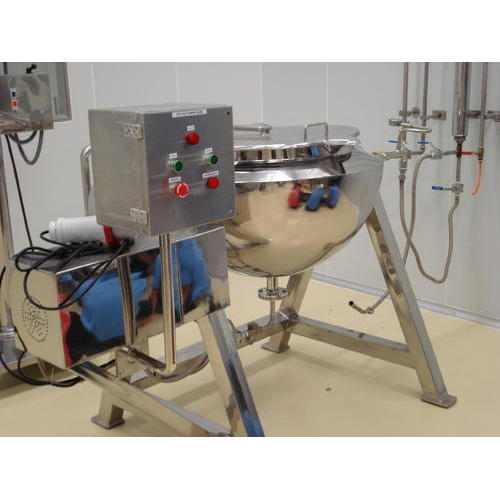 Starch Paste Preparation Technic
Application & Process :
The Starch paste kettle is designed for preparing paste / starch / binder solution for making granules for tableting formulation and granulation . It has a universal application resulting in uniform melting.
The paste kettle has a small cylindrical top shell with a spout for pouring out binder mass. It is provided with Anchor type beater for paste mixing with dual speed option.
---
Salient Features :
Capacity available in 50 Liters to 300 Liters.
Design is cGMP – Current Good Manufacturing Practices compliance.
All contact parts AISI 316 & non contact parts AISI 304.
Product Bowl with Jacketing and Insulation for heating.
Tilting unit for unloading.
---
Optional Features :
Heating Option: (1) Steam Heated (2) Electric Heated with tharmic fluid.(3) Pressurized hot water
Temperature controller with sensor.
Anchor stirrer with Variable speed,
Pillar design kettle with anchor stirrer.
---
Kettle-50L with stirrer
Kettle -100L
Kettle with Temperature Controls
Kettle-150L with Pillar Structure
starch paste preparation kettle
starch paste
paste preparation
paste kettle
anchor stirrer